Pension van Dijk has been a, popular and trusted address for companies in and around Hoogezand-Sappemeer for a long period of years.
Pension van Dijk, focuses mainly on people who are posted in the Provence of Groningen for a long time.
The guest house is centrally located in Hoogezand and is a stone's throw away (200 meters) from the main station.Shops and other social amenities like gyms, swimming pool and sports courts are nearby
In short, a perfect location for your stay in Hoogezand - Sappemeer.
Would you like to know more? Please feel free to contact.
History
Pension Van Dijk is a true family business, which was created in the late fifties of the last century.
Once the family business began as a drapery shop on the first floor with several rooms. The developments in shipbuilding, other forms of industry, and the discovery of natural gas demand for temporary housing rose.
In the sixties, the building was converted into a guest house that Granny van Dijk, has run with great pleasure to her eightieth birthday.
The guesthouse has always maintained its homely character, which satisfied guests kept comming back to.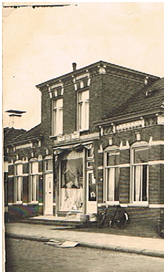 The old Shop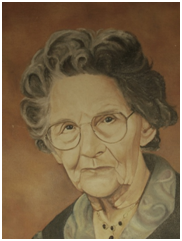 Granny Van Dijk